The SBA helps small businesses get loans
The SBA works with lenders to provide loans to small businesses. The agency doesn't lend money directly to small business owners. Instead, it sets guidelines for loans made by its partnering lenders, community development organizations, and micro-lending institutions. The SBA reduces risk for lenders and makes it easier for them to access capital. That makes it easier for small businesses to get loans.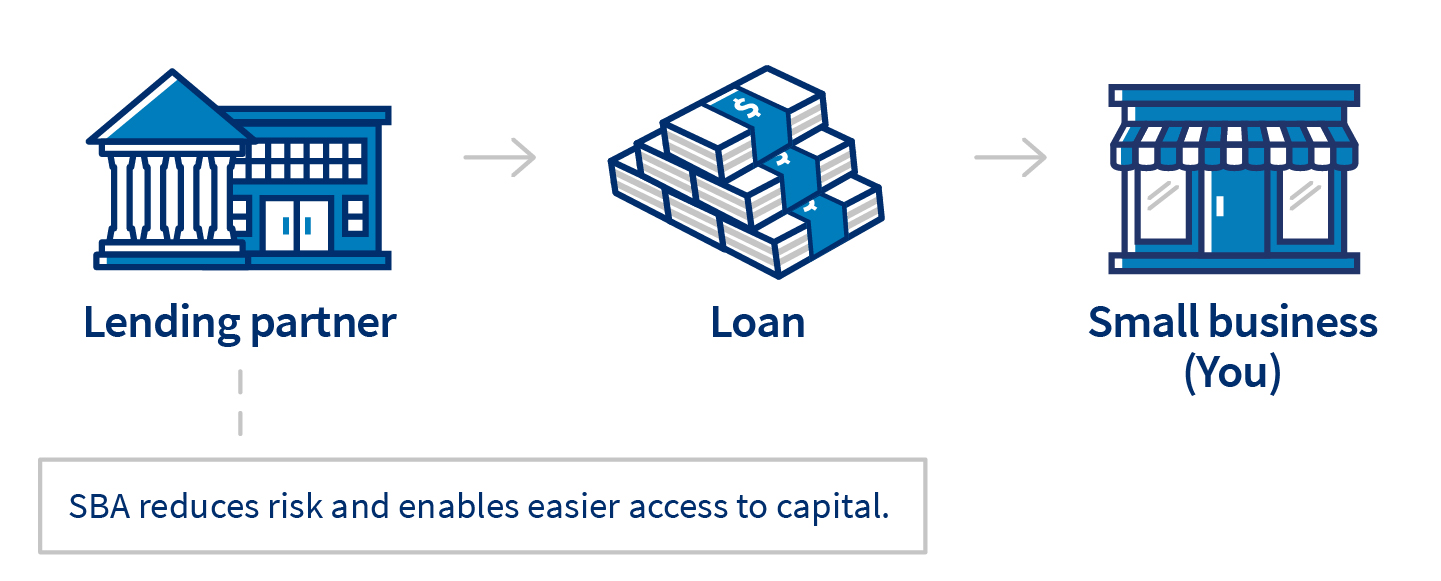 Benefits of SBA-guaranteed loans
Competitive terms
---
SBA-guaranteed loans generally have rates and fees that are comparable to non-guaranteed loans.
Counseling and education
---
Some loans come with continued support to help you start and run your business.
Unique benefits
---
Lower down payments, flexible overhead requirements, and no collateral needed for some loans.
Stay safe
Protect yourself from predatory lenders by looking for warning signs.
Get $500 to $5.5 million to fund your business
Loans guaranteed by the SBA range from small to large and can be used for most business purposes, including long-term fixed assets and operating capital. Some loan programs set restrictions on how you can use the funds, so check with an SBA-approved lender when requesting a loan. Your lender can match you with the right loan for your business needs.
Working capital
---
Like seasonal financing, export loans, revolving credit, and refinanced business debt.
Fixed assets
---
Like furniture, real estate, machinery, equipment, construction, and remodeling.
Eligibility requirements
Lenders and loan programs have unique eligibility requirements. In general, eligibility is based on what a business does to receive its income, the character of its ownership, and where the business operates. Normally, businesses must meet size standards, be able to repay, and have a sound business purpose. Even those with bad credit may qualify for startup funding. The lender will provide you with a full list of eligibility requirements for your loan.
Be a for-profit business
---
The business is officially registered and operates legally.
Do business in the U.S.
---
The business is physically located and operates in the U.S. or its territories.
Have invested equity
---
The business owner has invested their own time or money into the business.
Exhaust financing options
---
The business cannot get funds from any other financial lender.